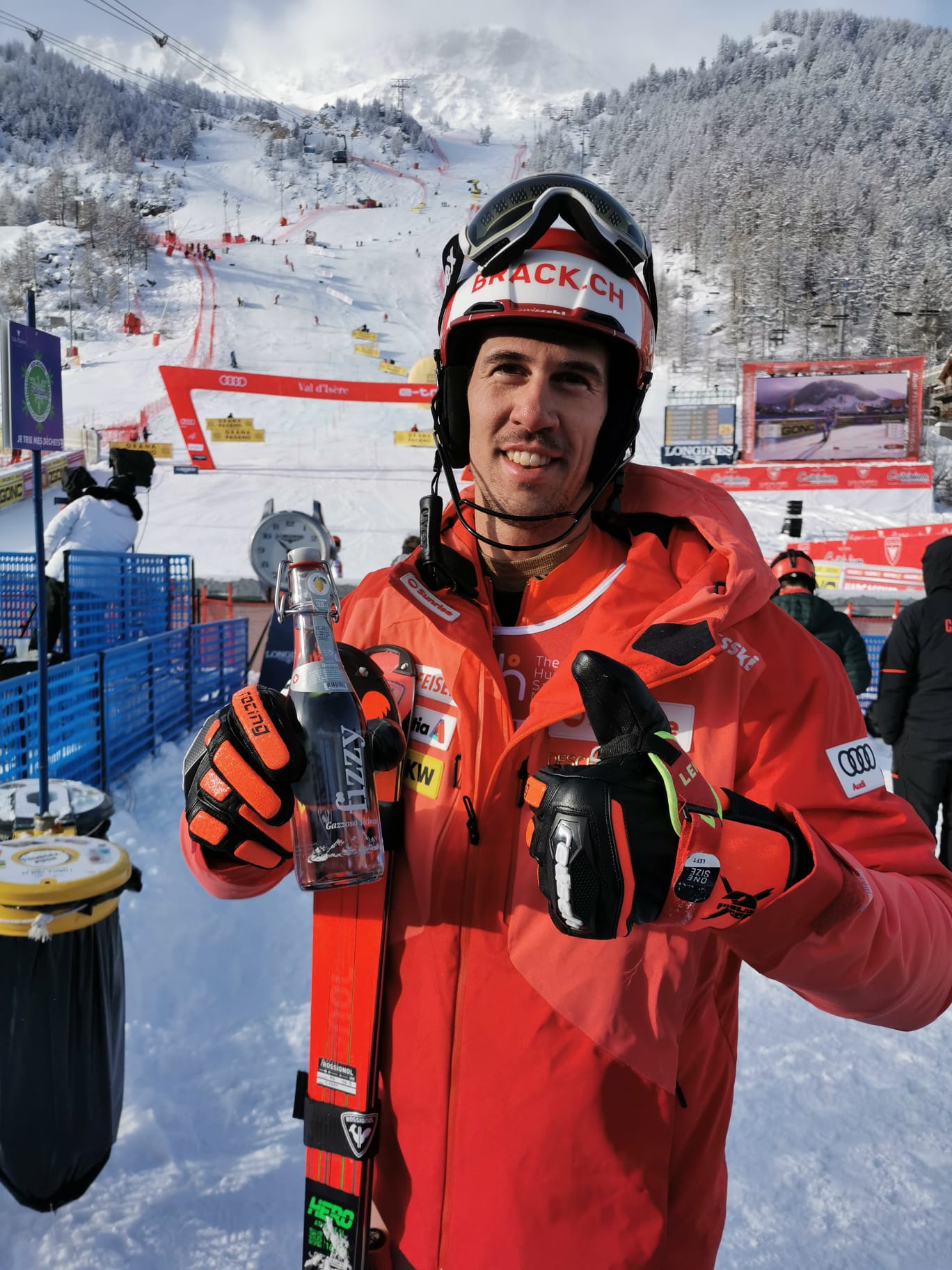 Effective immediately, Swiss ski racer Ramon Zenhäusern will be the official ambassador for Fizzy® Gazzosa Ticinese.
The family-run company from Personico in Ticino relies on Olympic silver medalist and Olympic team event winner for its Fizzy® campaign.
Ramon embodies the same Fizzy® values, that are cardinal for the family business in Leventina: "His passion, his perseverance and his modesty fit perfectly with the strategy of our company," says the owning family.